Austin welcomed us with open arms and hot weather last week. The city recorded 15 days over 100 degrees and while this heat is causing even the locals to think twice about heading outdoors, the husband and I are LOVING it!
I thought today I would simply share a few photos of downtown Austin and the capitol building. Be warned, these were taken on the hubby's ipod from a moving car. We're hoping to take the camera out on a stroll this weekend so stay tuned for more pictures and hopefully some exciting discoveries.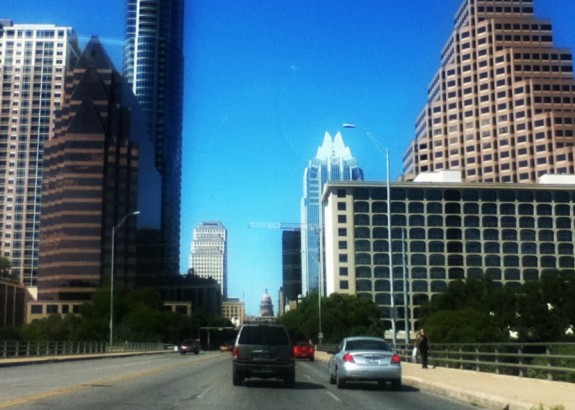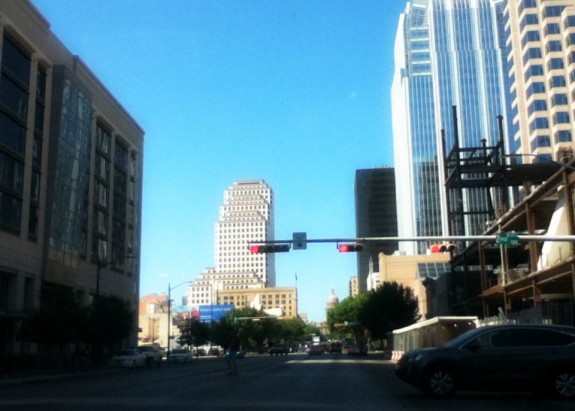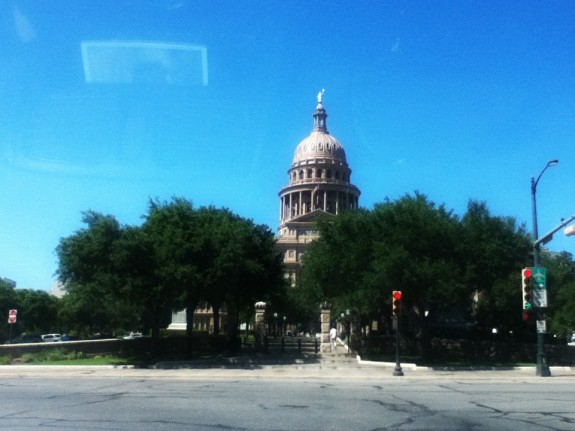 Here's to lots of Texan adventures, y'all!